Our "Green" Real Estate Experts
REMAX Full Spectrum is proud of their professional real estate team of agents and brokers that have gone through the specialized training for the of NAR's Green Designation. Our "Green Experts" offer their knowledge and expertise by helping clients make informed choices about the resource-efficiency and performance of the homes they live in, sell, and/or buy.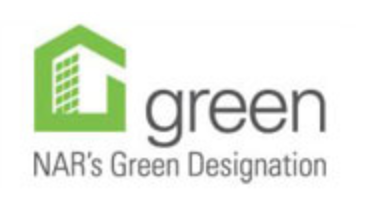 Green Experts are trained in understanding what makes a property green, helping clients evaluate the cost/benefits of resource-efficient features and practices, distinguishing between industry rating and classification systems, listing and marketing green homes and buildings, discussing the financial grants and incentives available to homeowners, and understanding how buyer and seller preferences may be inspired by resource-efficiency.
"Living green is about making healthy choices that are also easy on your wallet. NAR Green Designees have the necessary resources and relationships to effectively work with you to find your next home or assess your next green project." NAR's Green Designation was developed in response to growing consumer awareness of the benefits of resource-efficient homes and buildings. The designation helps consumers understand the positive impact of home performance and identify REALTORS® who can help them realize their green real estate and lifestyle goals.
Please consider one of our Green Experts below to assist you in buying or selling your property: