Find useful Information on these popular communities in Northern California
We feel the areas we serve as real estate professionals, are some of the most desirable spots in the entire country. Check out the weather, population, lifestyle and the homes listed in each area. Let RE/MAX Full Spectrum introduce you to this pristine area, and assist you in finding the home of your dreams.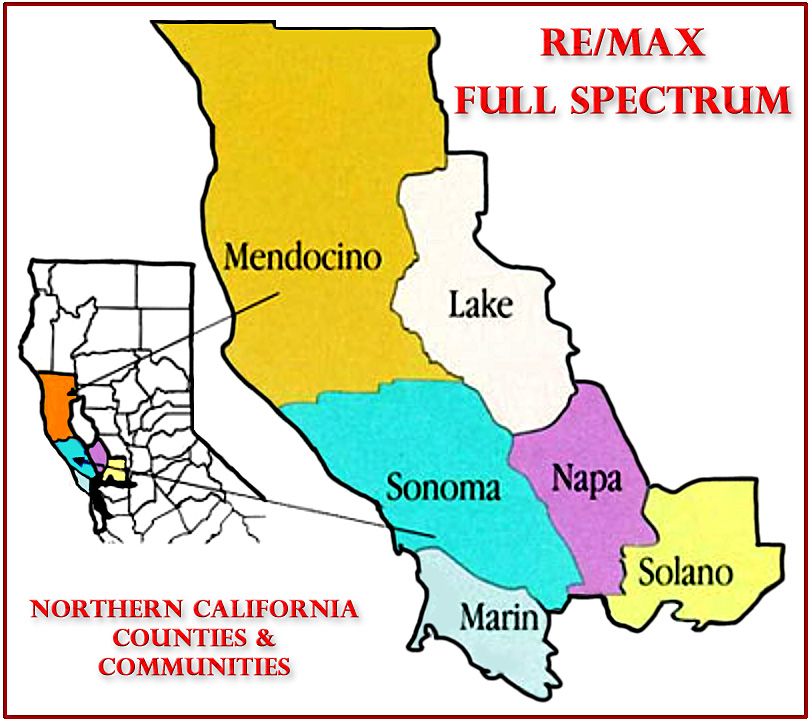 Northern California Homes For Sale
Click on the area (below) to find community information - population, weather, shopping, entertainment, dining, and other useful area statistics. When you find a community that fits your criteria, search listings for sale in that area and (feel free to :-) contact us to find the home of your dreams. RE/MAX Full Spectrum has 3 offices in Northern California - (Ukiah Office, Healdsburg Office, and Santa Rosa Office) with professional real estate agents and brokers, ready to serve you!
---